Basser in People Magazine: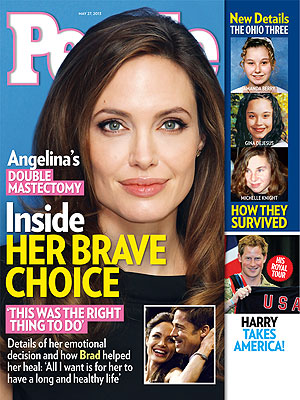 Susan Domchek
, MD executive director of the Basser Research Center for BRCA in the Abramson Cancer Center, was
interviewed by People magazine
regarding Angelina Jolie's BRCA news.
The article highlights "seven things to know" about the BRCA gene mutation from information on survivorship, genetic inheritance, testing and treatment options.
We invite you to read the article in full at
People.com here.
Basser on CNN.com:
Dr. Domchek also provided expert Q&A
content for CNN.com
, providing information on the BRCA gene mutation, testing and the benefits and risks of mastectomy and oophorectomy.
For the latest information on BRCA research,
screening and clinical trials from
The Basser Research Center for BRCA,
visit the official webpage.